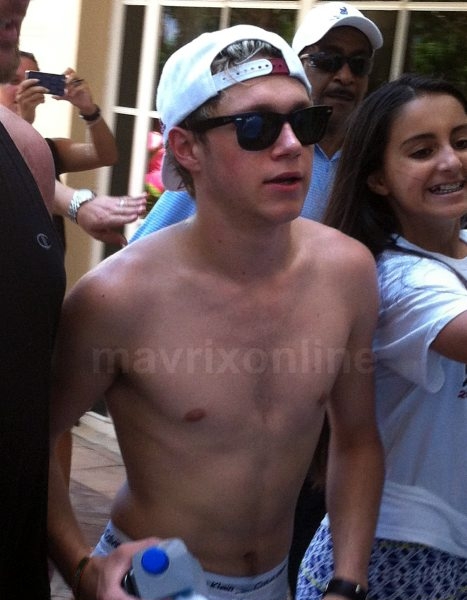 1D's Niall Horan Celebrates his 20th Birthday
Niall Horan of UK's sensation boy band "One Direction" celebrates his 20th birthday today.
The guitar-playing, food-loving, sports-obsessed hottie is "officially" no longer a teenager but is now making his way into adulthood.
Niall along with his "1D" bandmates have been making screaming girls around the world crazy and flocking where they go in order to catch a glimpse of the guys.
Niall caused quite a stir in the summer when the shirtless heartthrob was mobbed by fans as he made his way to his Miami hotel while on tour in the US.
The boy band recently released their film documentary "One Direction: This is US" causing a global sensation.
We're all wishing Niall a very Happy 20th Birthday and wishing continued success as an entertainer.