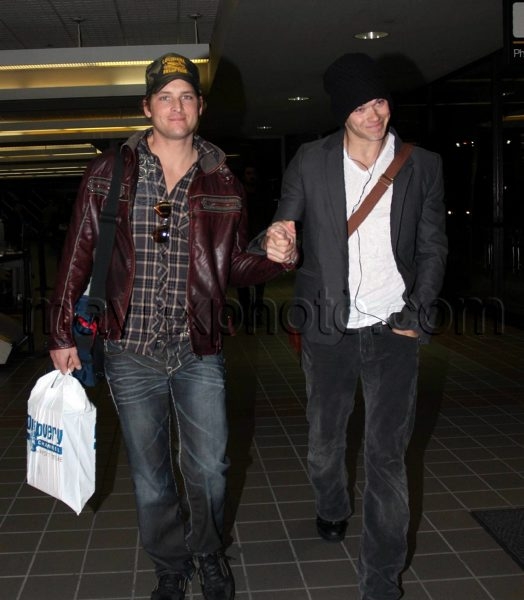 A Post For You Twilight Fans
It's been a little while since I've written a post about the Twilight cast, and I feel as though one is long overdue. Kellan Lutz and Peter Facinelli (I keep wanting to write it out as Peter Fascinating…I might start doing it anyway) got into LAX last night after filming scenes for Twilight: New Moon in Vancouver. After holding hands on the way to pick up their luggage, the two pretended to read a tabloid with Robert Pattinson on the cover.
I think Peter might have forgotten something back in Canada…like his hotness, for instance. WTF is up with the trucker hat, circa Ashton Kutcher's relevancy?