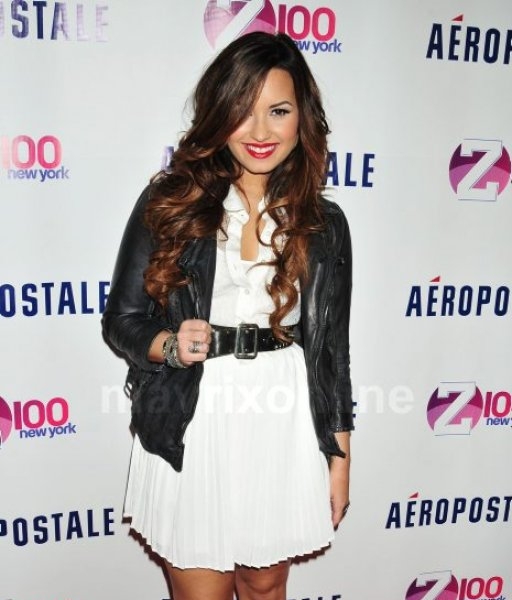 Z100 Announces Jingle Ball Lineup With A Special Performance By Demi Lovato
Z1oo announced the lineup for their annual Jingle Ball this week with a special performance by Demi Lovato presented by Aeropostale at Aeropostale Times Square in New York.
Before Demi performed, Z100 ZJ, JJ unveiled a who's who of performers for the 2011 Jingle Ball including: Lady Gaga, Pitbull, LMFAO, Kelly Clarkson, David Guetta, Foster the People, Gym Class Heroes and Demi Lovato.
Additionally, the special guest hosts were Kim Kardashian, Khloé Kardashian Odom, Lamar Odom and Karmin with more to be announced in the up and coming future.
After the headliners and special guests were unveiled the Jingle Ball kickoff party began with a special performance by Lovato, who sang her hits "Catch Me Medley", "Like A Star", a cover of "How to Love" and "Skyscraper."
The perfectly poised star wore a cream Grecian inspired dress with a leather jacket, a nice juxtaposition against the frilly, flirty dress. Even nicer was Demi's performance, which had fans lining up across the street with the hopes that they would be able to catch her performance.