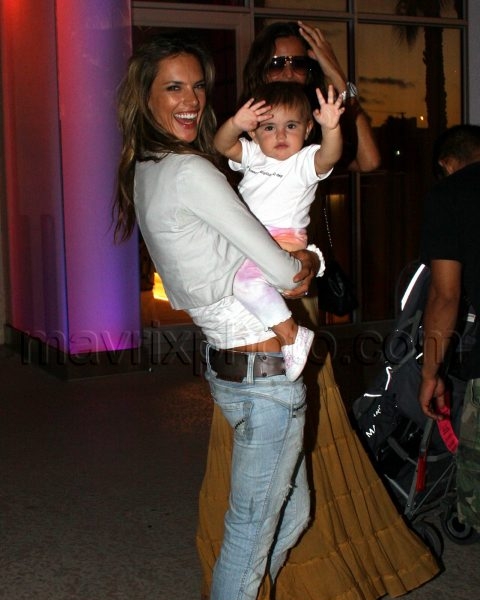 Alessandra Ambrosio with Baby Anja
Alessandra Ambrosio is a supermodel, Victoria's Secret angel and a new mother to an adorable little girl — and yes, she does actually look like that after recently having a baby. Yeah, I kind of hate her too.
Alessandra is spending the weekend at a luxury hotel in Miami Beach, and was super friendly to photographers. So basically, she's impossibly good looking and really nice. I keep looking for a reason to say something mean about her, but there's literally nothing. Ugh.