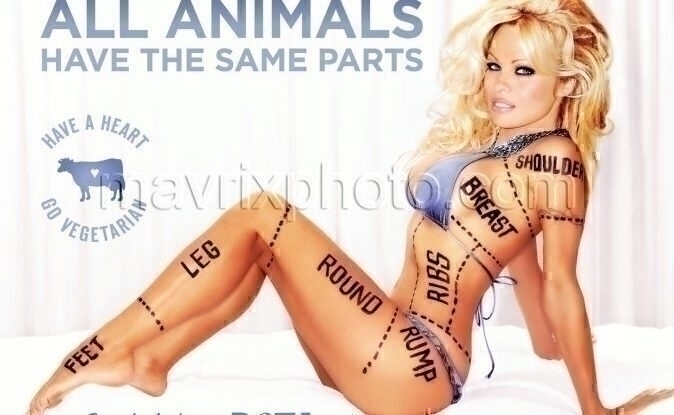 Pamela Anderson Sexy PETA Ad
You could be fooled by smokin' hot animal rights activist and actress Pam Anderson's latest PETA (People for the Ethical Treatment of Animals) ad, as it looks more like a pin-up than a pro-vegetarianism poster, but you'd be forgiven.
Although, who knows if Pam will forgive Montreal officials who denied her and PETA a permit to unveil the new ad at Old Montreal's Place Jacques-Cartier today.
Anderson, who was in town to host a gala event for Montreal's Just For Laughs comic festival, was forced to unveil the new PETA print at different location after officials deemed it as sexist.
Pammie was quoted as saying, "In a city that is known for its exotic dancing and for being progressive and edgy, how sad that a woman would be banned from using her own body in a political protest over the suffering of cows and chickens. In some parts of the world, women are forced to cover their whole bodies with burqas – is that next? I didn't think that Canada would be so puritanical."