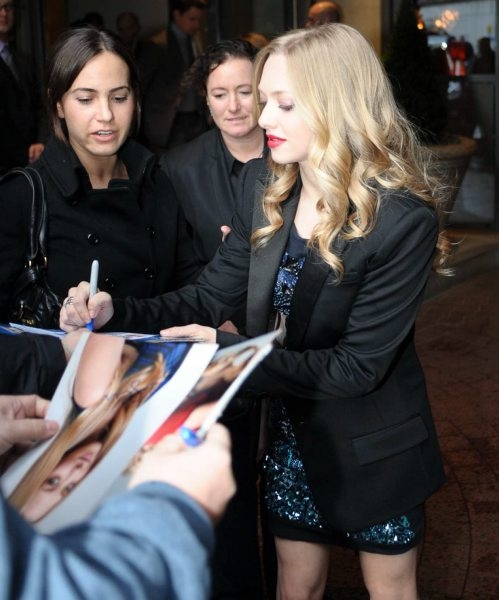 Amanda Seyfried and Channing Tatum Love Their Fans
Our cameras caught up with Amanda Seyfried, Channing Tatum and his wife, Jenna Dewan, leave their hotel to attend the UK premiere of new film Dear John. Amanda could shave her head and still be adorable, but she looked especially stunning last night in that sparkly blue dress.

And Channing, who has only been married to Jenna for nine months, is a total stud. That's one guy I could never write a Dear John letter to!