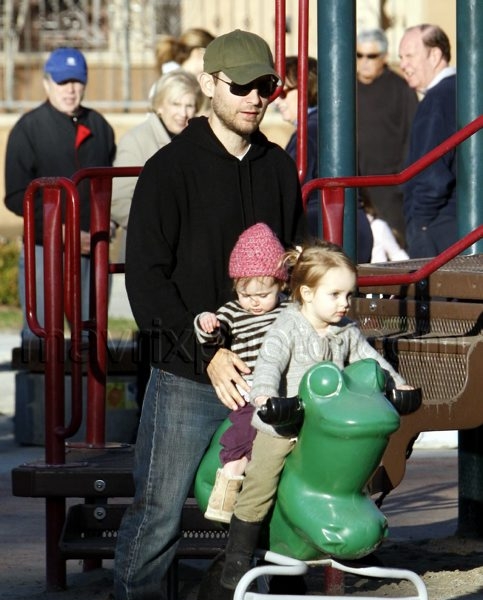 The Maguire Family is Adorable
Tobey Maguire spent Valentine's Day with his wife, Jennifer Meyer, and daughter, Ruby Sweetheart, at a Beverly Hills playground.  I totally forgot that he named his kid Ruby Sweetheart! That might even top Bronx Mowgli, as far as baby names go. I've resigned myself to the fact that nobody will ever top Harlow Winter.
Maguire and Meyer are expecting their second child together in the spring of 2009. Can't wait to see what they name the new kid!