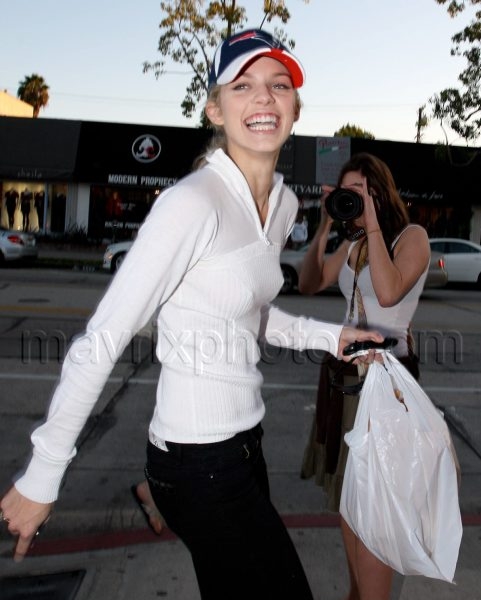 AnnaLynne McCord is a Patriot
AnnaLynne McCord ran all over Los Angeles yesterday wearing a Patriots hat. I totally get it, Tom Brady is hot — I'd wear his team's hat too. Unfortunately, the Colts came back to win it last night (and the Steelers lost — it wasn't a good night for football).
And I love how low maintenance AnnaLynne is. Why do your hair if you're just running errands? This girl is smart.