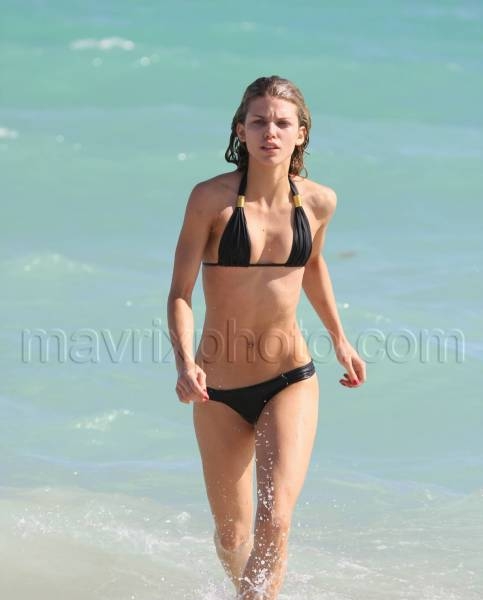 AnnaLynne McCord on the Beach
AnnaLynne McCord, from 90210, has been spending a bit of time on South Beach with her boyfriend, Kellan Lutz. Check out the guy in the background, taking pictures of the backs of their heads! That's how you know when you're famous…when people are willing to take pictures of your hair and back.
I hope they're enjoying the weather…it's freezing where I live!