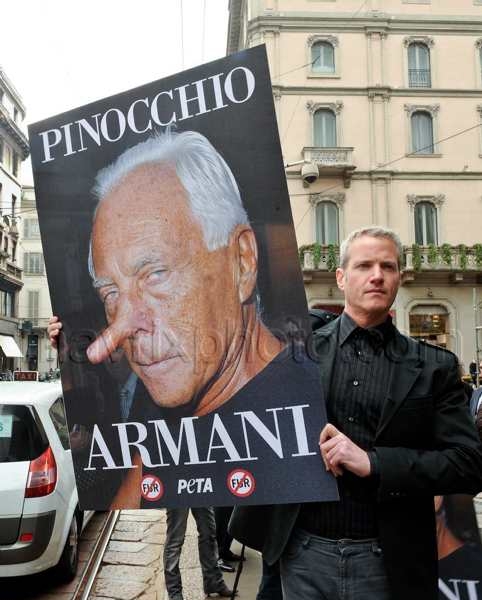 Armani is in Trouble With PETA
These pictures are hot off of my laptop, sent directly from Milan. A bunch of PETA people are currently protesting outside of an Armani boutique in Italy. I have to say, the Photoshopped Pinocchio nose is rather clever. Still, Armani manages to pull it off while maintaining the sexy. Go figure.
ANYWAY, this is what Dan Matthews, the VP at PETA and all-around hottie, had to say about the matter:
"Armani is a liar. Last year, after viewing our documentary about furs, he told us he'd never used fur again."
I also saw that documentary. You know what it taught me? That under no circumstances to I ever want to be on PETA's bad side. Those people don't play around when it comes to animal activism!