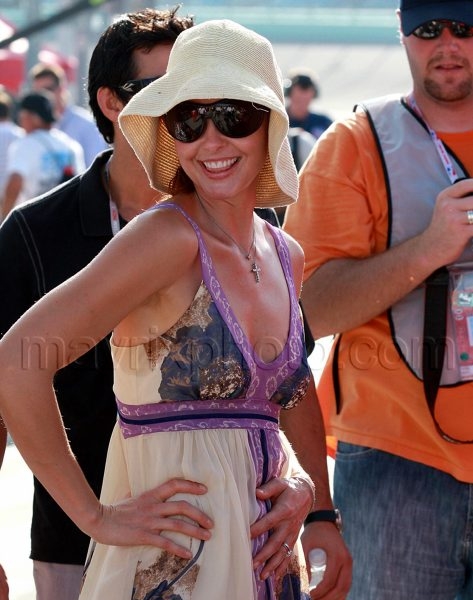 Ashley Judd's Husband Wins Big
Dario Franchitti won the 2009 IRL Indy Car Championship at Homestead at Miami Speedway yesterday, and Ashley Judd was there to cheer him on the entire way.
Like she did the day before, Ashley wore a giant floppy hat and a cute sundress. In fact, I'm almost positive she's wearing the same hat, twice in a row. She must be taking her fashion cues from Halle Berry. Saved her from having to do her hair, I guess.
Anyway, congrats to both of them — that's a pretty exciting win!