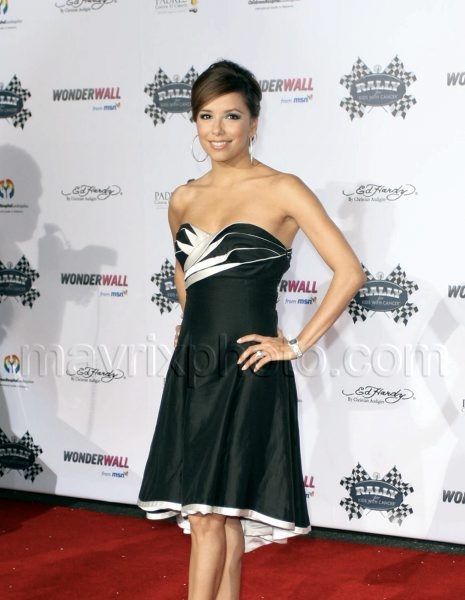 Eva Longoria and Tony Parker at the Cancer Car Rally
Eva Longoria and husband Tony Parker attended the Padres Contra El Cancer Car Rally Kickoff Party at the Roosevelt Hotel in Los Angeles the other night, and sweet baby Jesus are those some high heels. My extensive research (2 seconds of Wiki-ing) tells me that Eva is 5'2″, but in these pics she's really not all that shorter than her husband — a basketball player.
The shoes and overall look are pretty freaking cute, though. I guess she's one of those people who doesn't mind suffering for fashion!