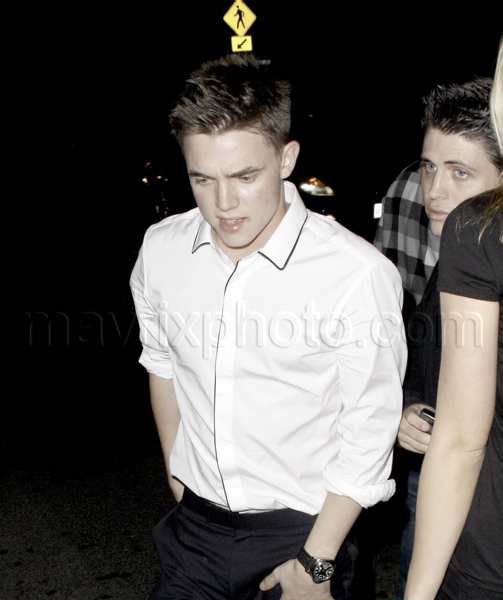 Beauty and the Beast Hit Up Crown Bar
I hate to say it, but it looks like Justin Bobby and Audrina Patridge are back together (cue collective groan in unison here). If my momma taught me anything, she taught me to never trust a guy with two first names. She also told me to stay away from dudes who wear sleeveless shirts, for reasons that I didn't really understand until college. Anyway, Audrina and JB went to Crown Bar the other night, along with half of young Hollywood. Brittny Gastineau and Jesse McCartney were also there looking fabulous. Well, Jesse looked a little better than Brittny, if you ask me.
I'm telling you, if I were about five ten years younger I would totally have pictures of Jesse plastered all over my bedroom walls. He's like an updated (and hopefully taller) version of Jonathan Taylor Thomas!