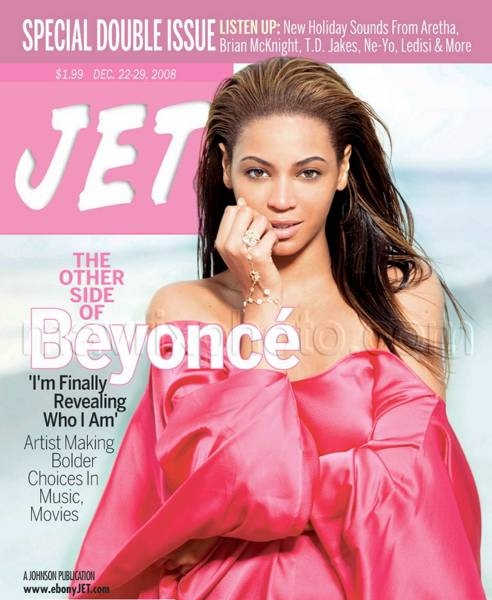 Beyonce is Sasha Fierce
Beyonce is on the cover of the new Jet magazine, and in it she talks about her alter ego for the stage, Sasha Fierce. That sounds like the name of the drag queen I spent New Year's eve with in Baltimore a few years back. Now that was a lady who knew how to entertain.
Anyway, Beyonce is big news right now because there's all kinds of Oscar buzz surrounding her. Apparently, her role as Etta James in Cadillac Records is pretty flippin' amazing. I haven't seen it, so I can't say either way. Then again, there was the same buzz a few years ago, when Jennifer Hudson rolled into town and stole her thunder.