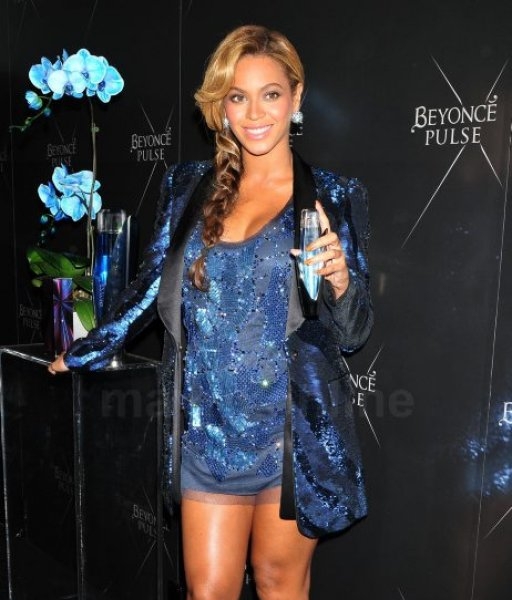 Pregnant Beyonce's Pulse On Display During Fragrance Launch In New York
Beyonce glows in a sapphire blue mini dress during the fragrance launch for Pulse, at PH-D at Dream in New York City.
Pulse is Beyonce's latest fragrance and is dedicated to the singers favorite flower, the orchid and the scent is orchestrated to mirror the empowering superstar feeling of being onstage.
The bottle, which mirrors the colors in Beyonce's ensemble, is fashioned to look as though it is upside down.
The "Best Thing I Never Had" singer doesn't look any worse for wear, regardless that she recently announced her pregnancy.
Apparently, the pregnancy glow really works for her, which leads me to believe that when you're one of the most powerful females in pop music, you can make anything work for you if you feel like it.