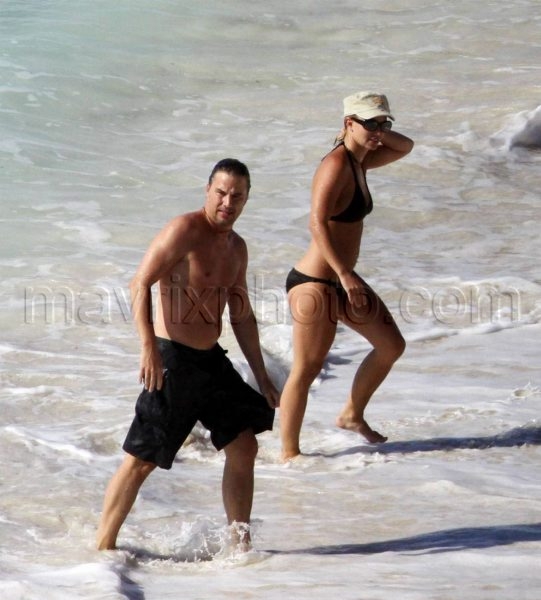 Britney Spears is Engaged Again, Ya'll
At least, that's what's being reported. I would have reported it myself a little while ago, but I was busy getting married in Myrtle Beach, SC. Coincidence? I think not. And now, for the deets:
The dude in question is her agent, Jason Trawick. He was the one Brit Brit was canoodling with in the exclusive pictures we posted last month. I can see why she's into him…his hairline is super solid and his taste in swim trunks is better than average.
I'm all in a lovey-dovey mood (or maybe it's the leftover effects of last night's champagne?), so I'm happy for the two of them. Congrats, you guys!