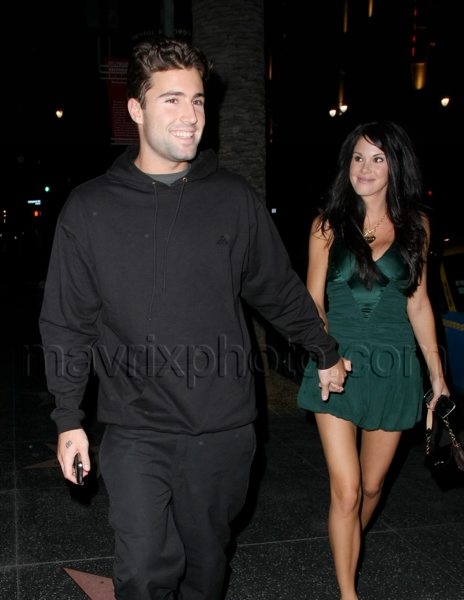 Brody Jenner Has A Date Night
Brody Jenner went out on a dinner date with Jayde Nicole last night. I'm pretty sure that if I stood next to Jayde, her legs would come up to my neck. Even Brody's legs look all short and stumpy next to hers!
Speaking of Brody, normally I think that guys who wear all black look like waiters. Somehow, he managed to avoid the waiter look. Instead, he kind of looks like the guy from Run DMC.