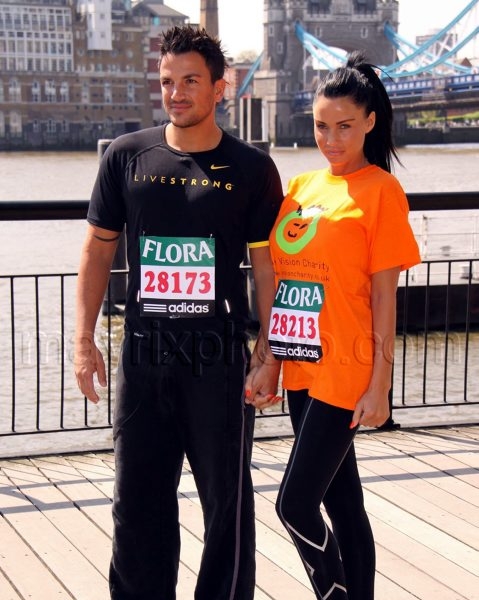 Can Katie Price Run a Marathon?
That's the question of the hour!
Katie Price and Peter Andre were spotted at the press conference for the 2009 Flora London Marathon held at the Tower Hotel in London today. They're certainly dressed for the part…but a marathon's a long way to run.
Good luck, guys!
P.S. – When's Katie going to go back to being a blonde?