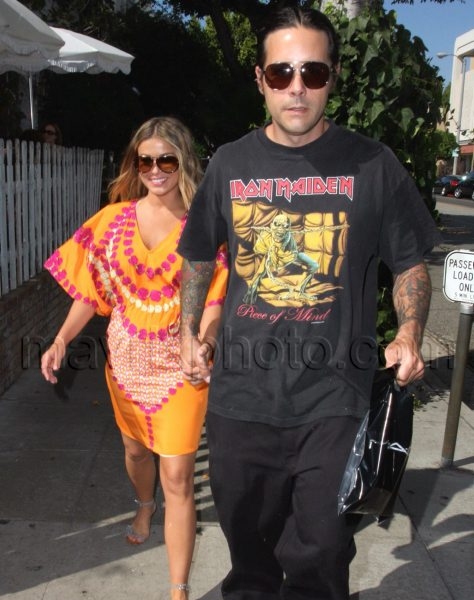 Carmen Electra Had A Long Day
The last time we saw Carmen Electra, she was vacationing in Greece with Rob Patterson. I mentioned something about her possibly being pregnant then, and yesterday she rolled around town in a modified muumuu. Coincidence? I think not.
Anyway, she must have been really excited about showing off that getup of hers, because she decided to dine at The Ivy. Before that, she and Rob hit up the pre-Emmy gifting suites to pick up some free swag, which makes me more jealous than I can describe. How is it that the people who have the most money get the most stuff for free?