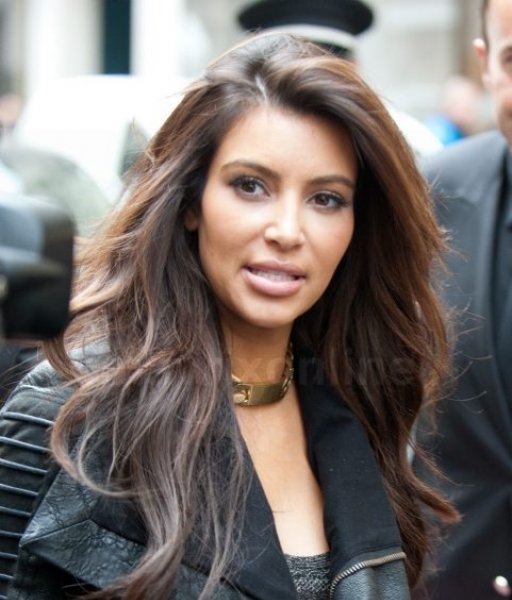 Kim Kardashian Arrives In Paris For Fall/Winter Fashion Week Shows In Leather
Reality TV star Kim Kardashian enjoys the labors of her successes by visiting the Fall/Winter Fashion Week in Paris and even making pit stops at Hermes.
Kardashian, a former stylist, kept her overall look casual and chic, wearing denim pencil jeans with a grey sweater, lace up booties and a leather jacket.
She's recently been in the news for the dispute over what to do with the wedding gifts she received to her short marriage to basketball player Kris Humphries.
She can do whatever she wants with them if she's got time to visit Paris and shop at Hermes she probably doesn't need anything.