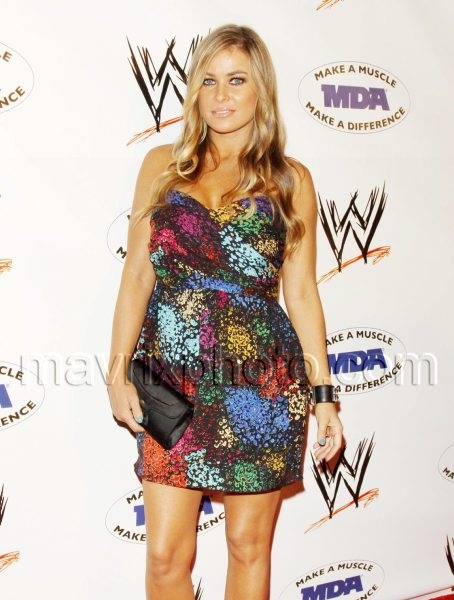 Carmen Electra WWE SummerSlam Party
Former "Baywatch" babe and Playboy model Carmen Electra heated up the red carpet last night at the WWE's annual SummerSlam kick off party.
Clad in a multicolor mini cocktail dress 38-year-old Carmen arrived at the Tropicana Bar inside the swank Hollywood Roosevelt Hotel to show her support for the party and fundraiser.
The event, which benefited the Muscular Dystrophy Association and its 'Make a Muscle Make a Difference' campaign, also saw a plethora of WWE wrestlers and WWE 'Divas' come out for the fun.