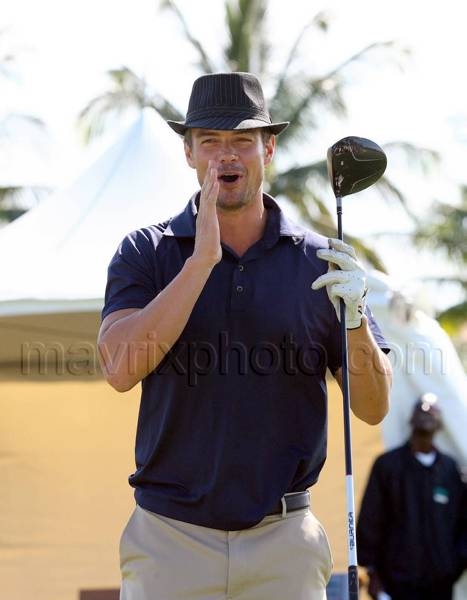 Celebs Give Back at the Michael Jordan Celebrity Invitational Golf Tourney
This weekend, NBA legend Michael Jordan casually smoked a cigar and tossed around a golf ball as he took part his Michael Jordan Celebrity Invitational golf tournament held at the luxurious One and Only Ocean Club Golf Course on Paradise Island in the Bahamas.
The MJCI organization brings in an incredible array of talent from the worlds of sport and entertainment to compete on the course and participate in various events for charity in this annual event.  In it's seventh year the charity has raised over $4 million for several deserving causes.  More than $500, 000 will be donated to this year's charities including the Butch Kersner Summit Foundation, Make-A-Wish Foundation, The James R. Jordan Foundation and forty additional charities nominated by the celebrity participants.
This is the kind of stuff I love to see celebs doing. It's always refreshing to see people use their fame for good causes, which is exactly what  Josh Duhamel (sporting his new wedding ring!), Samuel L. Jackson, President Bill Clinton, Angie Everhart, Aiden Quinn and Michael Jordan did. Good job, guys!