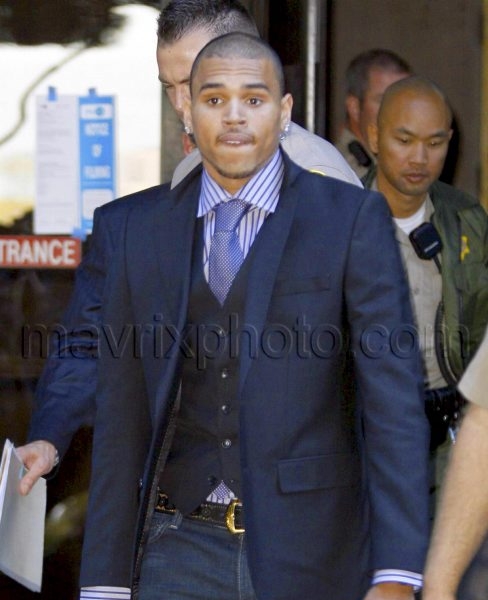 Chris Brown has Another Day in Court
Chris Brown left a Los Angeles Criminal Court today, where he received an "extremely favorable" report from probation officials regarding his felony assault case. The judge found that he is complying with his sentence in connection with the attack on his former girlfriend, Rihanna.
Brown was formally sentenced in late August to five years of probation and 180 days of community service, based upon his arrest in February for beating and threatening her during an argument after a pre-Grammy party. He was also ordered to stay at least 100 yards away from Rihanna for the next five years.