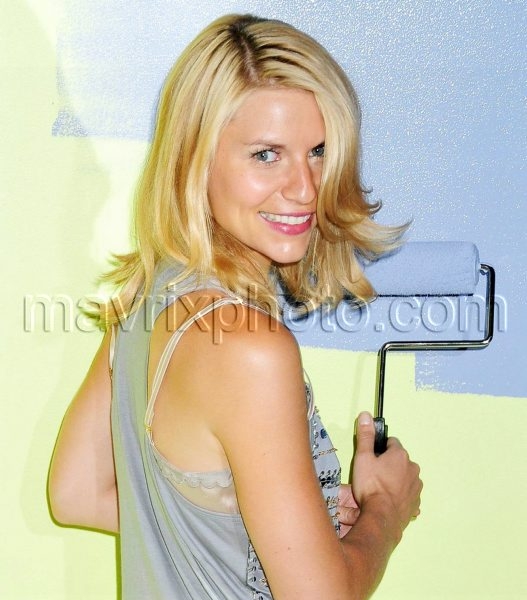 Claire Danes Paints
Claire Danes was a bright addition to Vanderbilt Hall in Grand Central Station today as she got down to business painting during the launch of Valspar's new Hi-Def Advanced Color System.
With a silky grey sequin top and her blonde locks shining Claire was almost as glossy as the new coat of blue she painted the walls.
This September Claire will be celebrating her first wedding anniversary with hubby actor Hugh Dancy.  Maybe the couple who share an apartment in New York City will get a new coat of paint care of Ms. Danes.