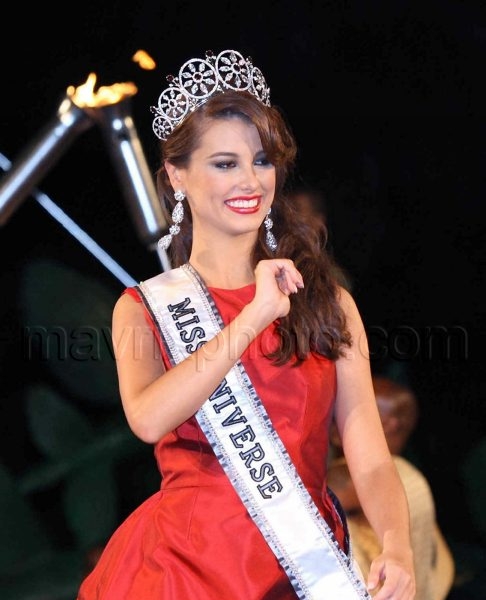 Snaps From the 2009 Miss Universe Competition
Last night was the Miss Universe  competition, which was held at the gorgeous Atlantis Resort & Casino on Paradise Island in the Bahamas. Overall, it was a pretty significant shindig — Heidi Pratt came out and sang her new single, and the ladies involved in the competition were looking fierce! I mean, take a look at the lady in the leader photo…you can tell that she's serious by here choice of jewelry. Those earrings mean business!
You know, some people get their kicks watching the Super Bowl, or the Master's, or the British Open. I'll take one of these pageants over those events any day. Andy Roddick and Tom Brady don't have anything on these ladies, and I love to see them get all competitive. If I had a dollar for every sneaky side-eye that I saw on TV last night, I w0uldn't have to blog for the rest of the week. Now that's entertainment.