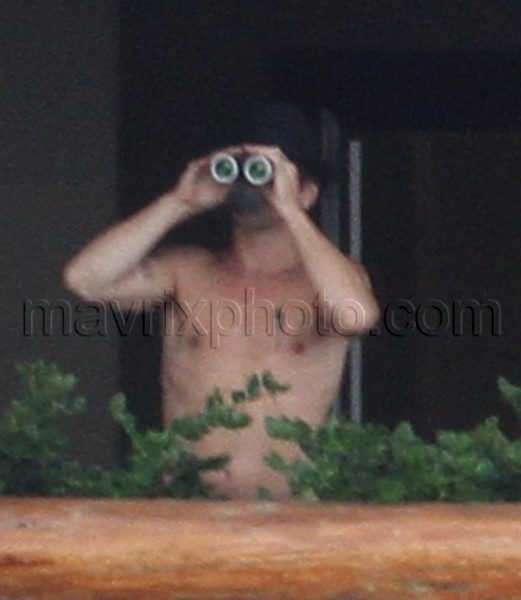 Colin Farrell Takes his Hotness to Mexico
Colin Farrell and his girlfriend, Alicja Bachleda, took a break from parent duty today to enjoy some time together at their exclusive hotel in Mexico.  At one point, Farrell caught some sun on his balcony while peering through a pair of binoculars and wearing his trademark felt hat.  And it's official, I've never wanted to be in Mexico more in my life!
The couple welcomed their son, Henry Tadeusz Farrell, on Oct. 7 in Los Angeles.  Henry is the first child for Bachleda and the second for Farrell, who has a 6 year old son, James, with model Kim Bordenave.