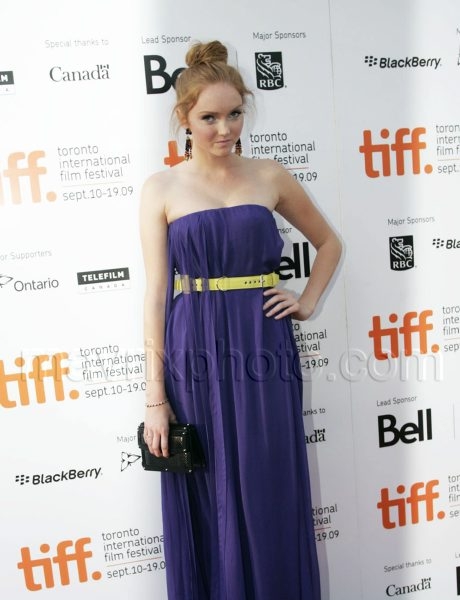 The Imaginarium of Doctor Parnassus at the TIFF
As we all know, The Imaginarium of Doctor Parnassus was the last project that Heath Ledger worked on before his tragic and untimely death. Yesterday, it premiered at the Toronto International Film Festival, and just about everyone was there.
The real show stopper of the premiere was Lily Cole, who hit the red carpet in the purple number you see in the leader photo. Her hair, makeup and everything was perfect for a daytime premiere, and I love the yellow accent belt. Adorable!