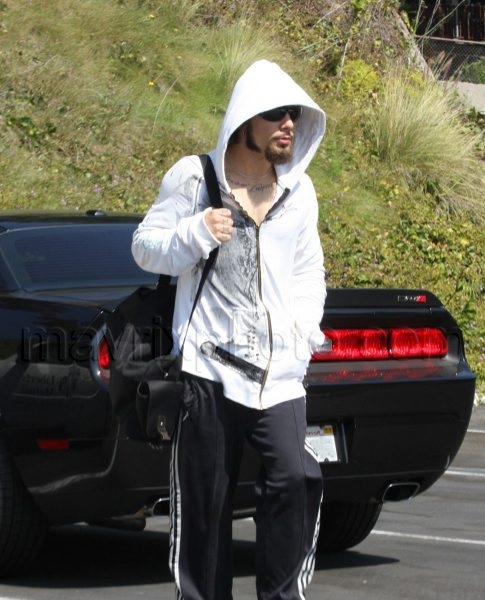 Dave Navarro Works it Out
I always thought Dave Navarro was uber short and tiny, kind of like Prince (minus the high heels), but I looked it up and he's apparently 5'9″. That's not tall or anything, but it's not exactly pint-sized, either. Doesn't he look short in these pictures, though?
Anyway, Dave hit the gym in Los Angeles yesterday. I've always been a big Navarro fan (anybody who got the hottest years of Carmen Electra's life deserves at least a little respect), but that facial hair has got to go. If his beard gets any longer, he'll be rocking the Rutherford B. Hayes look — not hot. Presidential? Not really. Hot? Definitely not at all.