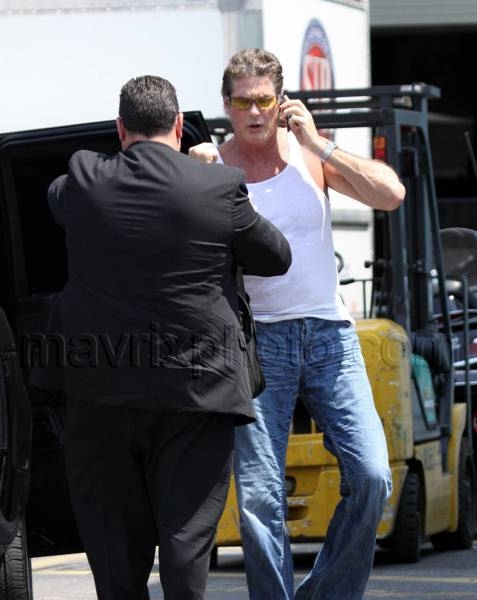 David Hasselhoff Kills Me
Those shoes, that wife beater, the yellow tinted sunglasses…he's hitting me with it all like a hurricane of Hoff, and I'm not sure how I feel about it. (And, um, is his fly down?) David Hasselhoff was in Miami yesterday to work on the new season of America's Got Talent, and he apparently thought that blue suede was an appropriate choice in footwear.
I'm pretty sure they're Hush Puppies, which can only mean one thing: I've been hanging around my lesbian friends too much. Ladies who dig ladies LOVE Hush Puppies. I hear they're comfortable and all, but I have no idea why they're so popular with the Home Depot crowd.