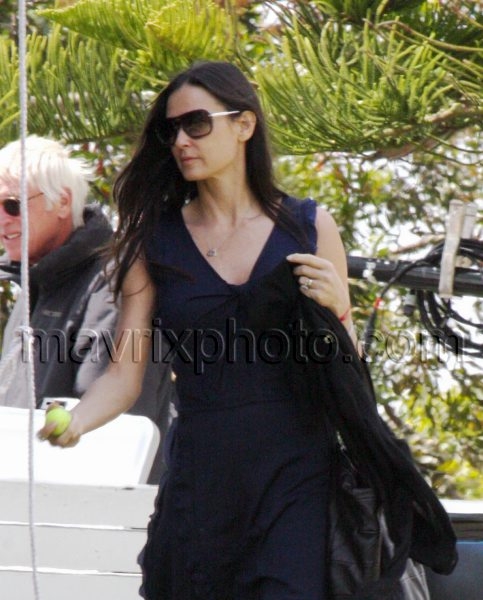 Demi Visits Ashton
Demi Moore pays a visit the the set of Friends With Benefits which her hubby Ashton Kutcher is currently filming with Natalie Portman.
Demi brought along a ball so Ashton could later have a game of fetch with a pooch.
Did you hear that one of her Ms Moore's movie hits is going to be remade? Ghost is schedule for a revamp and is going to be filmed in Japan starting next month.