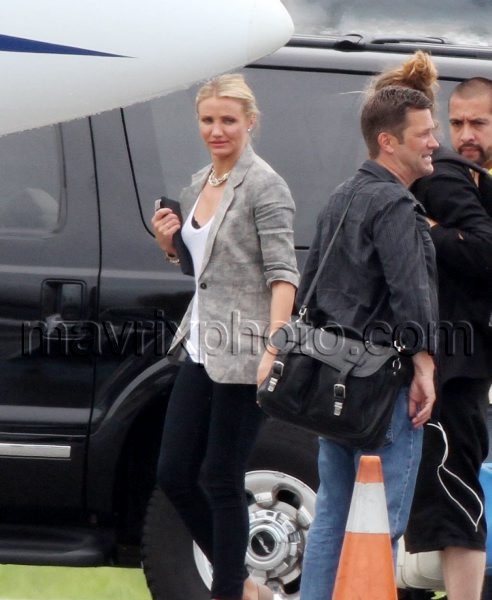 Diaz Getting on a Jet Plane for Love?
The lovely Cameron Diaz was in Miami yesterday with Tom Cruise to promote their new movie, 'Knight and Day' but the blond hottie didnt hang around once they finished with interviews.  Cruise and Diaz headed straight for their separate awaiting jets and left in different directions.    Was Diaz on her way for a booty call?
According to the UK's Sun newspaper, during a recent interview with Playboy she opened up about her sex life and said, "I can't even count how many times I've gotten on a plane for love.  It's not unusual in this business, my lifestyle demands it.  I'm always travelling for c**k. You've got to go where it is."
She added: "I'm primal on an animalistic level, kind of like, 'Bonk me over the head, throw me over your shoulder. You man, me woman.' Not everybody has the right kind of primal thing for me. I love physical contact. I have to be touching my lover, like, always. It's not optional."
If the recent reports are true, sounds like A-Rod is one lucky guy!