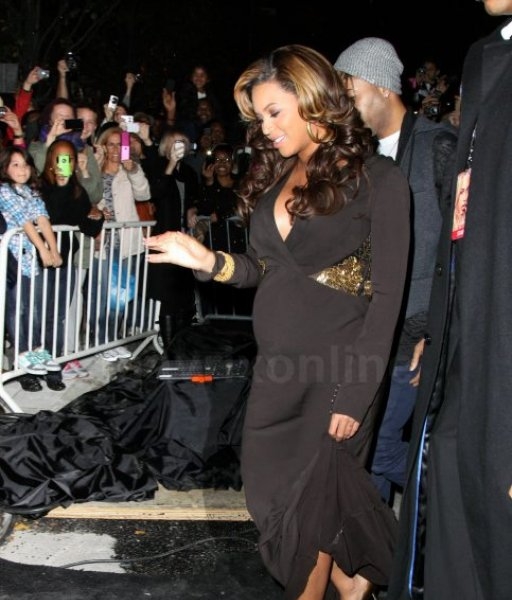 Beyonce Bares All With Baby Bump In New York
Beyonce isn't letting pregnancy stop her from being one hot mama.  The "I Was Here" singer made waves while walking through New York City proudly displaying her baby bump for fans and photographers alike.
Beyonce recently revealed that it was difficult to keep her pregnancy under wraps initially because she was performing four sold out shows at New York's Roseland Theater in August, right before she announced she was with child.
However, Beywolf managed to conceal her pregnancy despite how hard it was on her physically saying:
When you're pregnant, it's a little bit harder to breathe, so it was hard doing all the choreography and singing at the same time.
Still, the 30-year-old singer has managed to perform, walk red carpets and wow her fans while wearing her baby bump like the most fashionable accessory of all, and that's how you get an A+ in pregnancy.