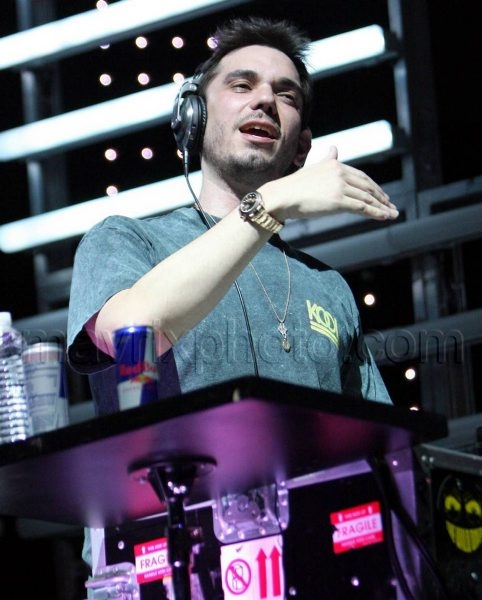 DJ AM Has Passed Away
It's being reported that DJ AM (aka Adam Goldstein) has been found dead in his New York City apartment. According to the reports, DJ AM had not been heard from or seen for several days and a friend who went to check on him got no response after knocking on his door. When police arrived, they broke down the door and found DJ AM's body around 5:30 yesterday evening. Drug paraphernalia was reportedly found on the scene.
DJ AM and Travis Barker were the only survivors in a  plane crash last September, which killed four other people. The new Final Destination movie opened yesterday, and people are starting to make creepy comparisons on Twitter. So many people have died in the last few months, that some are starting to call this "The Summer of Death". Ed McMahon, Farrah, Michael, DJ AM…this is really, really heartbreaking.