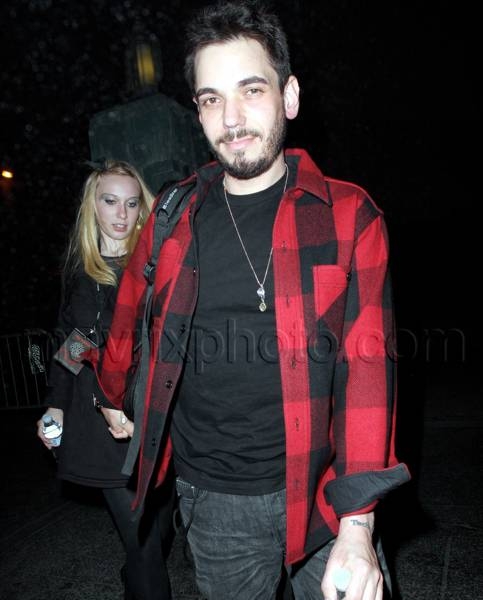 Does DJ AM Have a New Girlfriend?
Here's an exclusive you won't see anywhere else: DJ AM and a mystery lady attending the New Year's party that AM hosted with Travis Barker last night at the Wiltern Theatre in Los Angeles.
Previously, there have been rumors floating around that DJ AM
had rekindled his romance with Mandy Moore. More recently, people have been saying that the two have broken up (again). So, the fact that he brought this chick with him to his New Year's party might be significant.
Or maybe not. Who knows? But if she is his new slampiece, it's a definite downgrade from Miss Mandy.