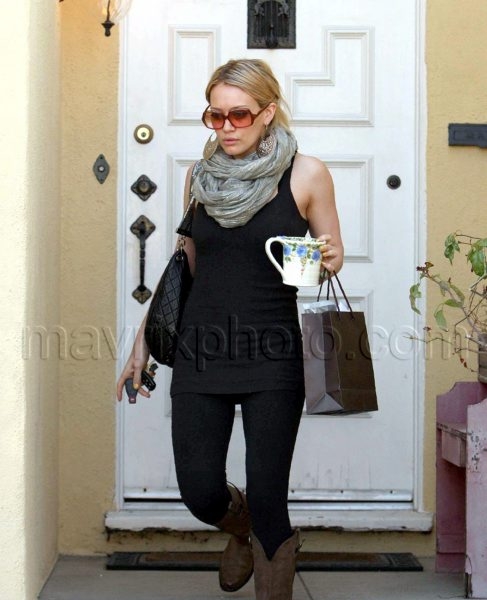 Does Hilary Duff Even Wear Glasses?
Hilary Duff visited "Eye Candy," an eyeglass boutique in Studio City today. Does she even wear glasses?
I went through a phase a couple of years ago where I really wanted to wear glasses…even though my vision is fine. Call it Tina Fey syndrome or something, but I was way into it. I thought glasses would make me look smart and classy or something, but I never actually got around to getting a pair.