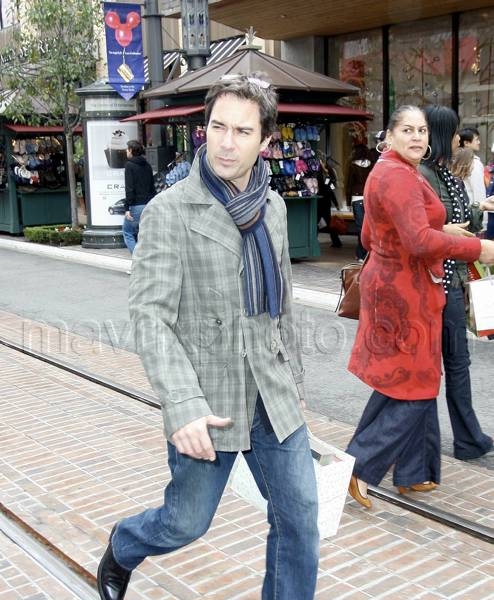 Eric McCormack is Back!
Now here's a guy I haven't thought of in a hot minute: Eric McCormack from Will and Grace! He was out shopping in Los Angeles yesterday (presumably for last minute Christmas presents), so I now have pictures of him to share.
I haven't seen him in quite some time, so I decided to Wiki what he was up to. Apparently, not much. The best acting credit he has to his name since Will and Grace wrapped is when he played James Novak in the 100th episode of Monk. No, I'm not making that up.
However, he is the star of a new drama that his hitting the network lineup in January, called Trust Me. I don't know that I'm really all that excited about it, to tell you the truth. Even that lady walking near him in the red jacket is thinking he looks a little sketchy.