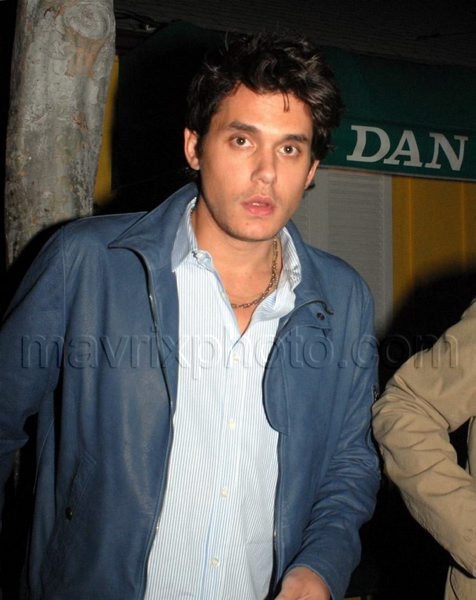 John Mayer Just Isn't That Into Jennifer Aniston
It's time to bust out your tub of ice cream and get ready to watch Terms of Endearment repeatedly tonight, because you'll want to throw yourself a pity party after hearing this news: John Mayer and Jennifer Aniston are over! NOOOOOOO!
It's being reported that actress Jennifer Aniston and musician John Mayer have split up, again. Reports say that the on-again-off-again couple seemed very happy together when the appeared together at the recent Oscars, but now Mayer has ended their relationship for a second time after Aniston, 40, returned from promoting her film Marley and Me in Europe due to some "disagreements." Aniston may have eluded to the breakup when she said in a recent interview, "whoever said that every relationship has to last forever? That's hoping for too much."
It's not hoping for too much, Jen! People do it all the time (or at least the 48% of people who get married and don't get divorced later). I'm kinda bummed about all of this. I like Jen Aniston, and I was happy to see her plus-one at the Oscars. But maybe there's somebody better for her out there…perhaps Kim Kardashian's publicist, Jonathan Cheban? He's way hot and I think they'd make a cute couple.
Or, you know, maybe I'm just looking for a way to post more pictures of him here.