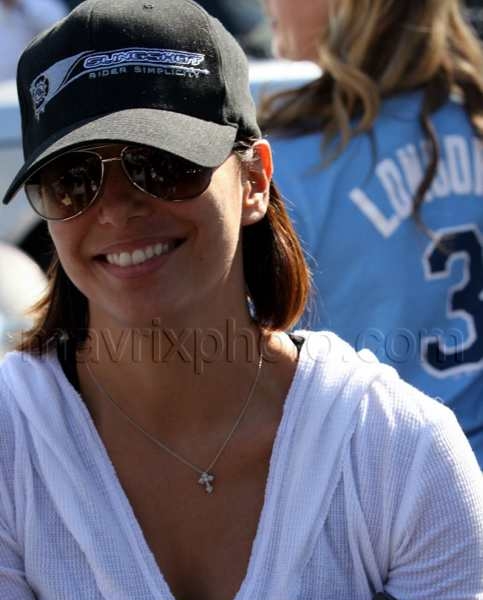 Et Tu, Eva Longoria?!
Eva Longoria
went out to lunch with friends yesterday in Los Angeles, and she decided to go with the minivan-driving
hockey
soccer mom look. Do you like it? Would you pay money to look like that?
Because word on the street is that Eva wants her own fashion line! Aren't there enough celebrity fashion lines already? I mean, every chick from The Hills has one! Where do we draw the line?
Apparently, Eva's friendship with Victoria Beckham is what is propelling her toward to world of fashion (because Victoria's jeans are selling so well…pfft!). Fortunately, right now Eva says she just doesn't have time to launch a clothing line…so we're spared, for now. But if and when she finally does come out with something, here's what Eva said we can expect:
"…my definition of style is comfort. Even for award shows, because you have to sit there for four or five hours."
Maybe I'm being too hard on Eva, so I'll leave it up to you. Would you buy clothes from Eva?