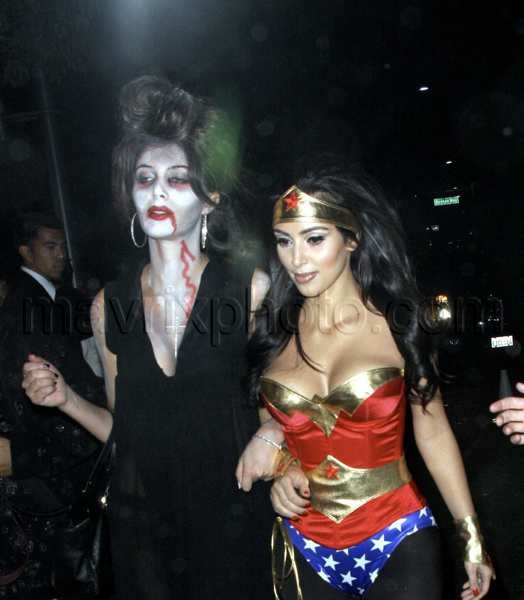 Everyone Has Their Own Show These Days
Kim Kardashian was able to shimmy out of her Wonder Woman costume and into this flapper girl getup just in time to grab Reggie Bush and make it to the Pur Jeans Halloween Bash. Taking a look at the pictures from the night, it dawned on me: every person in these pictures have been in a reality show of some sort.
Kim Kardashian (and Khloe, who was at the party dressed as a dominatrix-ey cop) are in Keeping Up with the Kardashians
Lo Bosworth and Lauren Conrad are on The Hills (and before that they were in Laguna Beach)
The Pussycat Dolls were in The Pussycat Dolls Present: The Search for the Next Doll
I love reality TV as much as the next person (well, probably more. Probably a lot more), but when you look at pictures from a part and EVERYONE has had their own show…it's a bit much, don't you think?