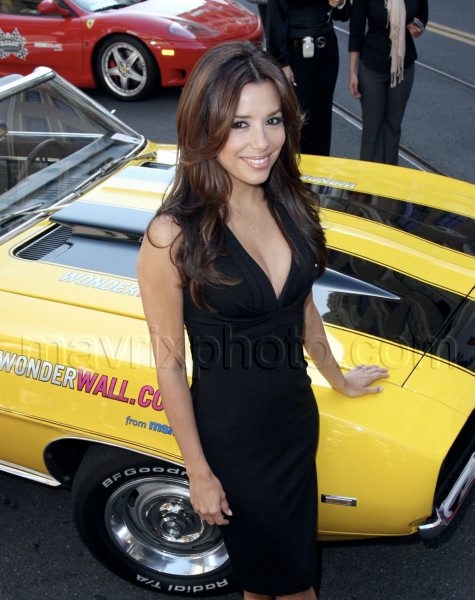 Eva Longoria Gets Her Charity On
You know, it wasn't even two weeks ago that Eva Longoria was pictured running a 5k or charity. She must be pretty serious about her community service, because she spent yesterday onstage with Rosalyn Sanchez, Sofia Milos, Laura Harring, Pussycat Doll Robin Antyn and Eric Winter the Rally for Kids with Cancer Scavenger Cup.
I don't know why she gets such a bad wrap in other blogs…she looks like the model citizen to me!