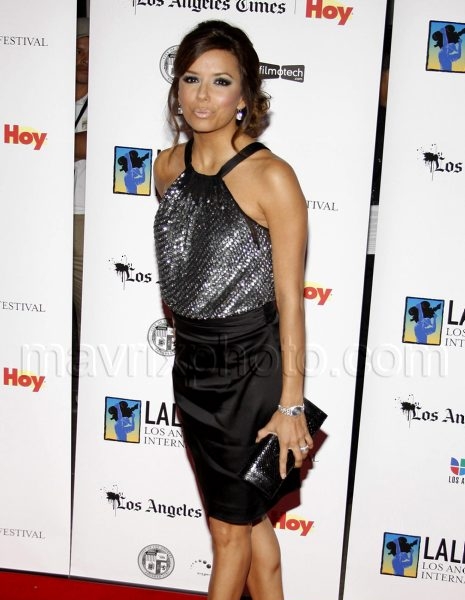 Eva Longoria Parker at the LALIFF
Eva Longoria Parker was at the 13th Annual Los Angeles Latino International Film Festival (LALIFF) opening night & Gabi Lifetime Achievement Award Gala held at Grauman's Chinese Theater in Hollywood last night (say that three times fast). I guess everything gets its own film festival — first Chicago, and now LA Latinos? I always though that Sundance and Toronto were enough, but what do I know?
Anyway, here's Eva looking like a Real Housewife of New Jersey on the red carpet. Dave Navarro and Edward James Olmos were also there. I can't even begin to tell you how much I love me some Edward James Olmos. A few months ago, I watched the entire Battlestar Galactica series through Netflix. You can't watch that show and not be an EJO fan. Eva should drop Tony Parker and get herself a piece of Edward James…he's definitely the hotter choice.