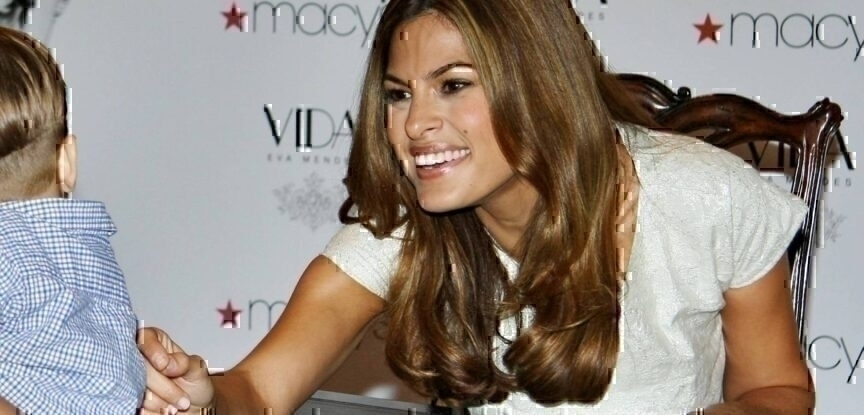 Eva Mendes is Ridiculously Good Looking
Eva Mendes is jumping on the designing bandwagon, and has designed a line of home decor pieces for Macy's (it's called Vida, and it's actually pretty good). She met with customers and signed autographs at the launch party today, and holy hell did she show up looking fantastic.
My favorite picture of this set (and possibly of all time) is the one of her posing with the old lady. An old lady groupie isn't something that you see every day!
*Update: I'm told that the old lady might actually be her grandmother. If so, that has to be the cutest thing in the history of ever! You go, Grandma Mendes!