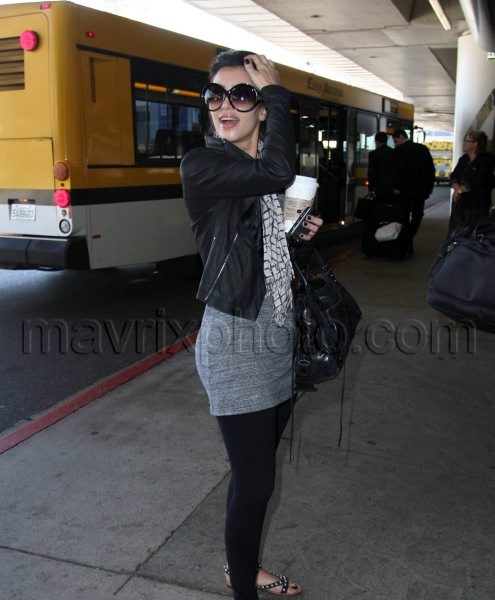 Kim Kardashian is Back in LA
Seeing these pictures of Kim Kardashian makes me want to have a cup of coffee. Thank God for my Tassimo machine, otherwise I don't know how I'd get through these mornings.
Kim caught an early AM flight to Los Angeles yesterday, and left the airport holding a cup of delicious Starbucks. I know some people hate on Starbucks, but I'm not one of them. If I could get a Starbucks IV I would, and I'm really not kidding.