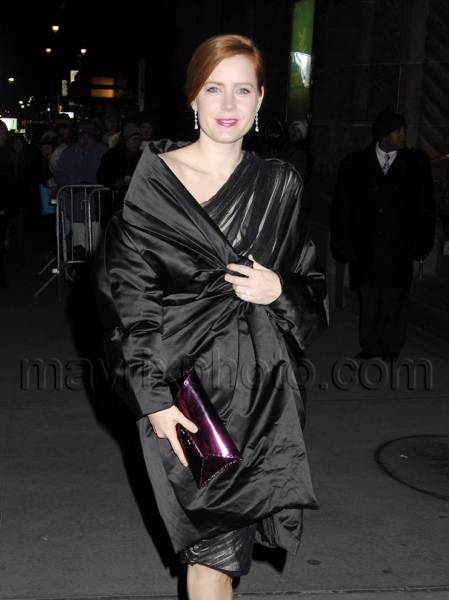 Everyone Looks Hot at the NBR Awards
You know who I love? Amy Adams. I like her so much, I even watched Enchanted, and I really don't like G-Rated, feel-good movies. Sure, she kind of looks like Borat's wife…but being compared to Isla Fisher isn't exactly a bad thing. Both Amy and Isla need to be cast in more movies. There aren't enough redheads onscreen any more, and Julianne Moore is getting kind of old to be a lead character.
Anyway, Amy and a bunch of other Hollywood types were in NYC last night for the National Board of Review of Motion Pictures Awards Gala at Cipriani. Usually at one of these things, somebody shows up looking like an absolute trainwreck. Not last night, though! Everyone brought their A-Game, and I don't have a bad thing to say about any of the outfits, hairdos or anything. Even the dates that the stars brought were appropriate!