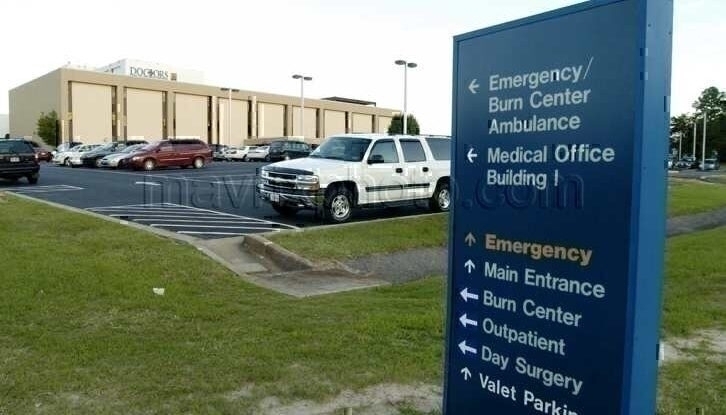 Exclusive Travis Barker/DJ AM Update
Musicians Ryan Meadows (left) and Nick Joiner of local band, The Eastern Terminus decided to show their support for Travis Barker and DJ AM outside of the burn center of Doctor's Hospital, where both are being treated for severe burns. How did they do it? By staging an impromptu drum session in the parking lot in the dark! Way to go guys, you Rock!!
This is the latest statement issued by Travis and DJ AM's publicist Jenni, "Both Travis Barker and Adam Goldstein (DJ AM) are in critical but stable conditon and are being treated at Joseph M. Still Burn Center in Augusta, Georgia after surviving a plane crash late last night in Columbia, South Carolina. The hospital will issue a statement with an update on their condition at 9:00 am eastern time tomorrow. Due to the nature of the injuries and the evolving course of treatment no further information on their condition is available at this time. The accident claimed the lives of four people on board, two of whom, Chris Baker (Lil Chris) and Charles Stills (Che), were close friends of the injured. On behalf of Travis Barker and DJ AM, deepest sympathy is expressed to the loved ones of all who perished in the crash. As the two recuperate and mourn this loss, privacy for them, their families, and friends is requested at this time".
This is seriously one of the saddest pieces of news in quite some time. We hope more people turn out all over the country in support of these guys. Travis Barker is one of the greatest drummers of all time and DJ AM is a world renowned DJ extraordinaire. Once again, we hope they both have a speedy and safe recovery.