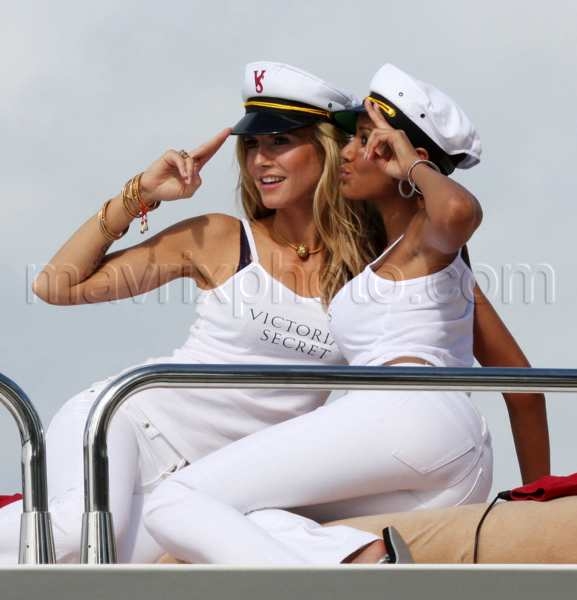 The Victoria's Secret Angels are EVERYWHERE!
The people of Florida have an interesting dilemma this weekend: they're been invaded by really hot models! Because these Victoria's Secret Angels are hot (and scantily clad), the Mavrix cameras were all over them. As a result, I've got a ton of great images to bring you today.
So, let's get this day started with a photo shoot on a yacht! The ladies were dressed in sailing whites and captain's hats to promote the grand opening of the Fountainbleu Hotel. Heidi Klum looks like she's a having a ton of fun, doesn't she?