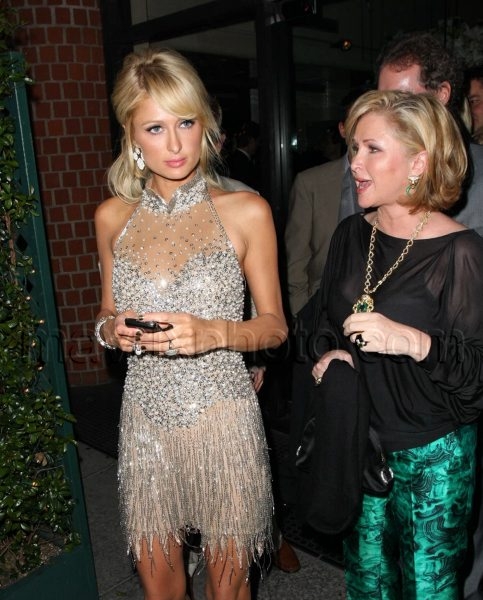 Family Night, Hilton Style
When my family gets together for a night out on the town, it usually involves the Sizzler or some other real classy buffet. When the Hiltons go out, they hit up Mr. Chow, one of the biggest celeb hot spots in LA. Paris, Nicky, Kathy and Rick all went out together (I don't think they've all been photographed together for quite some time).
FYI, I think Kathy got her outfit straight out of the Chico's catalogue, and Paris nabbed her getup from the Dancing With the Stars wardrobe department.