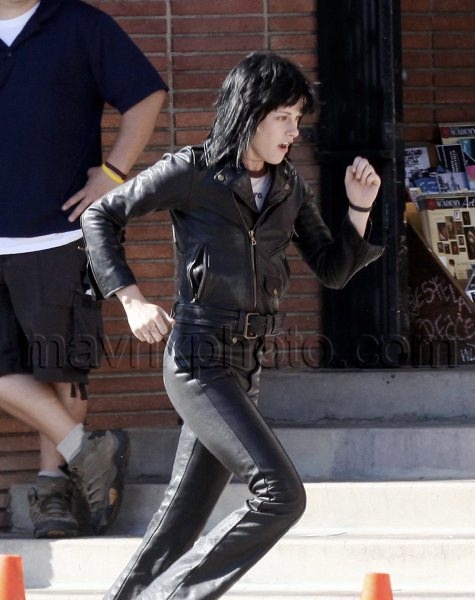 Kristen Stewart as Joan Jett
I know I'm probably in the minority on this one, but after looking at these pics of Kristen Stewart on the set of her new movie, I think she makes a damn good Joan Jett. I grew up listening to Joan Jett and watching her music videos (shout out to my lesbian aunt for raising me right!), so I think I know what I'm talking about.
At first, I didn't know if the Twilight honey could cut it. Seeing the way that she works the mullet/Converse combo, though, I'm totally sold on the idea. K-Stew for the win!