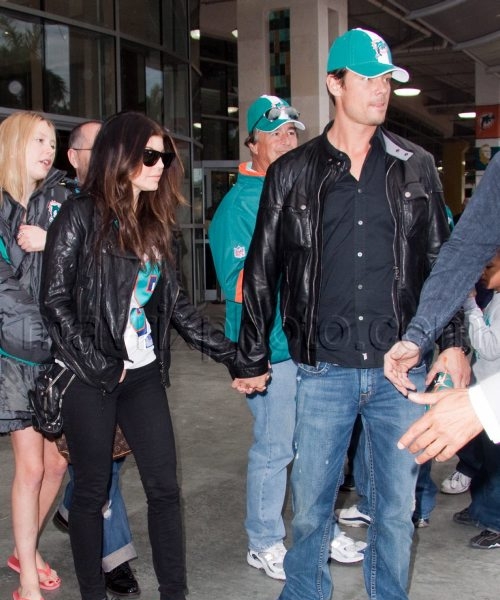 Fergie and Josh Duhamel Leave Land Shark
Our cameras caught Fergie and Josh Duhamel leaving Land Shark Stadium after the Dolphins game last night, and judging by the colors they're wearing they left disappointed. Still, it was a pretty good game — it got to be a real nailbiter at the end.
In other news, is it just me or is Josh getting hotter and hotter with each passing day?