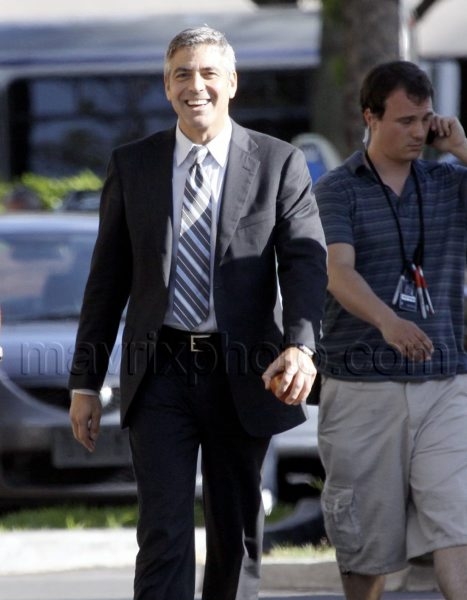 George Clooney Films his New Movie
Who has two thumbs and exclusive pics of George Clooney sitting in her inbox? ME!
Admittedly, not all of these photos of George Clooney on the set of his new movie, Up in the Air, are exclusive. Still, some are better than none, and I can never get enough Clooney! I can't wait for the day when he wakes up and realizes that I'm the lady he wants to spend the rest of his life with. I'll be like Sarah Larson, but hotter around longer.